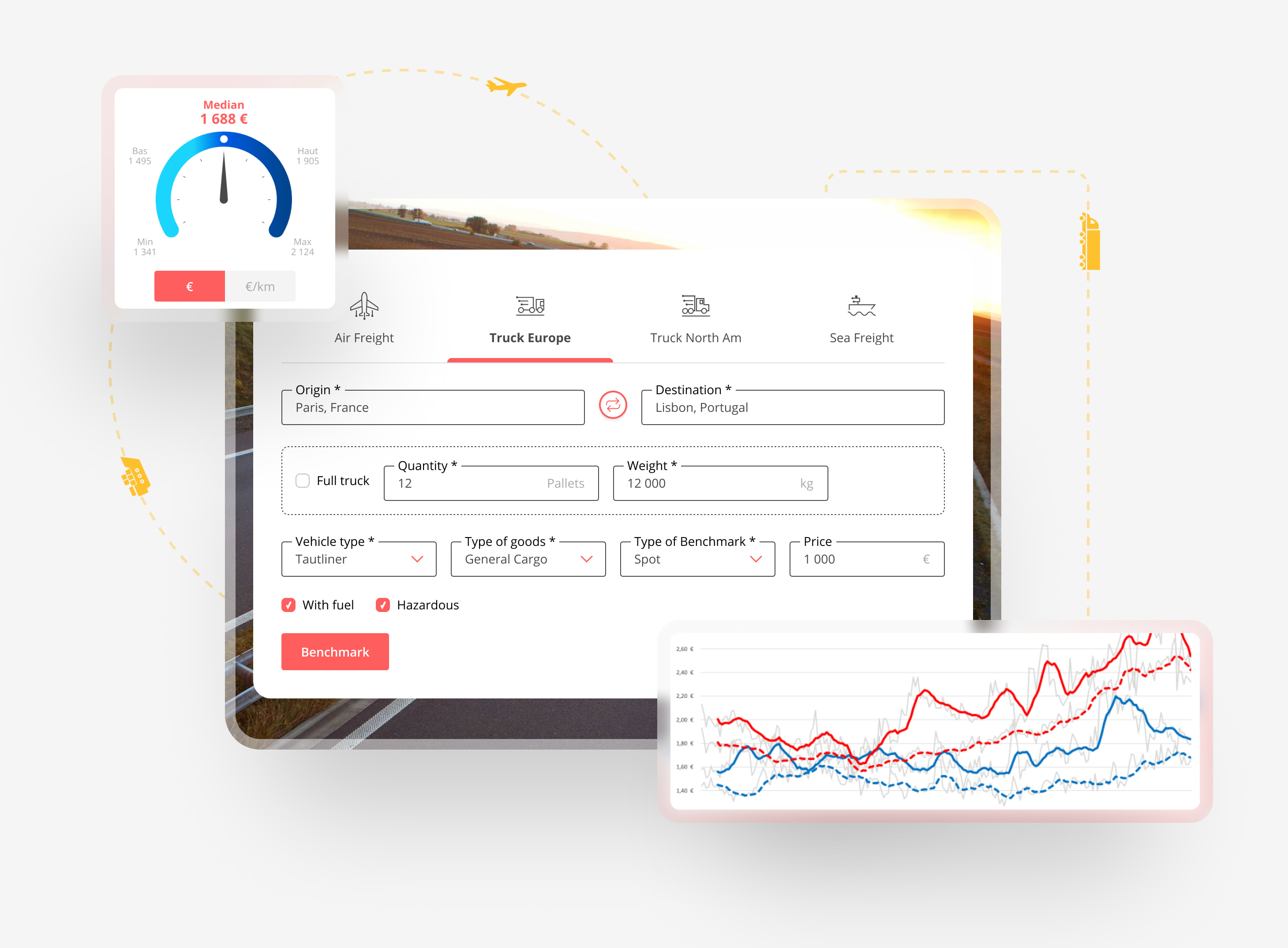 Data Science & Business Expertise For Your Supply Chain Decisions
We support you all over the world
Road freight EMEA & North America

Sea freight Worldwilde

Air freight Worldwilde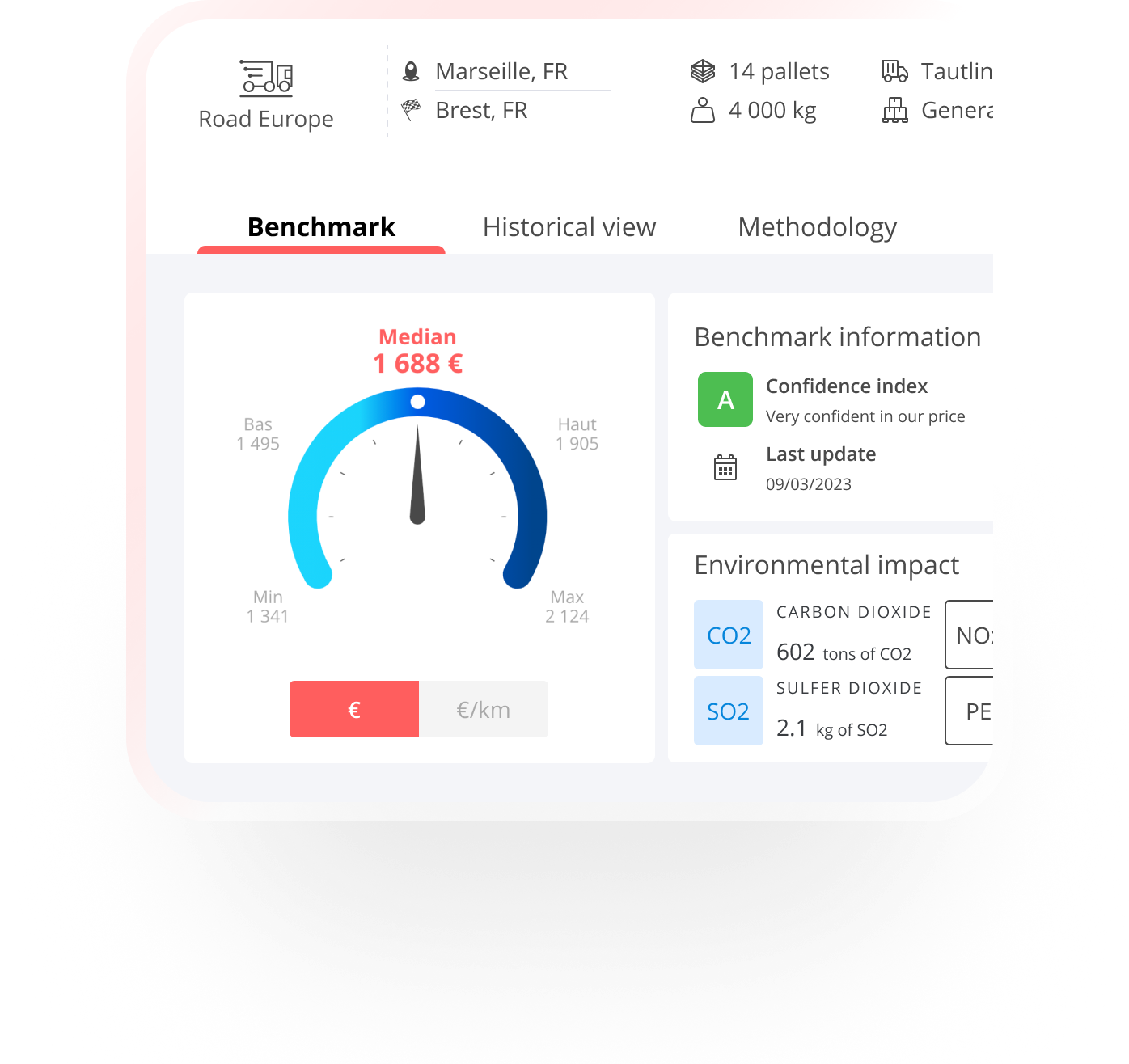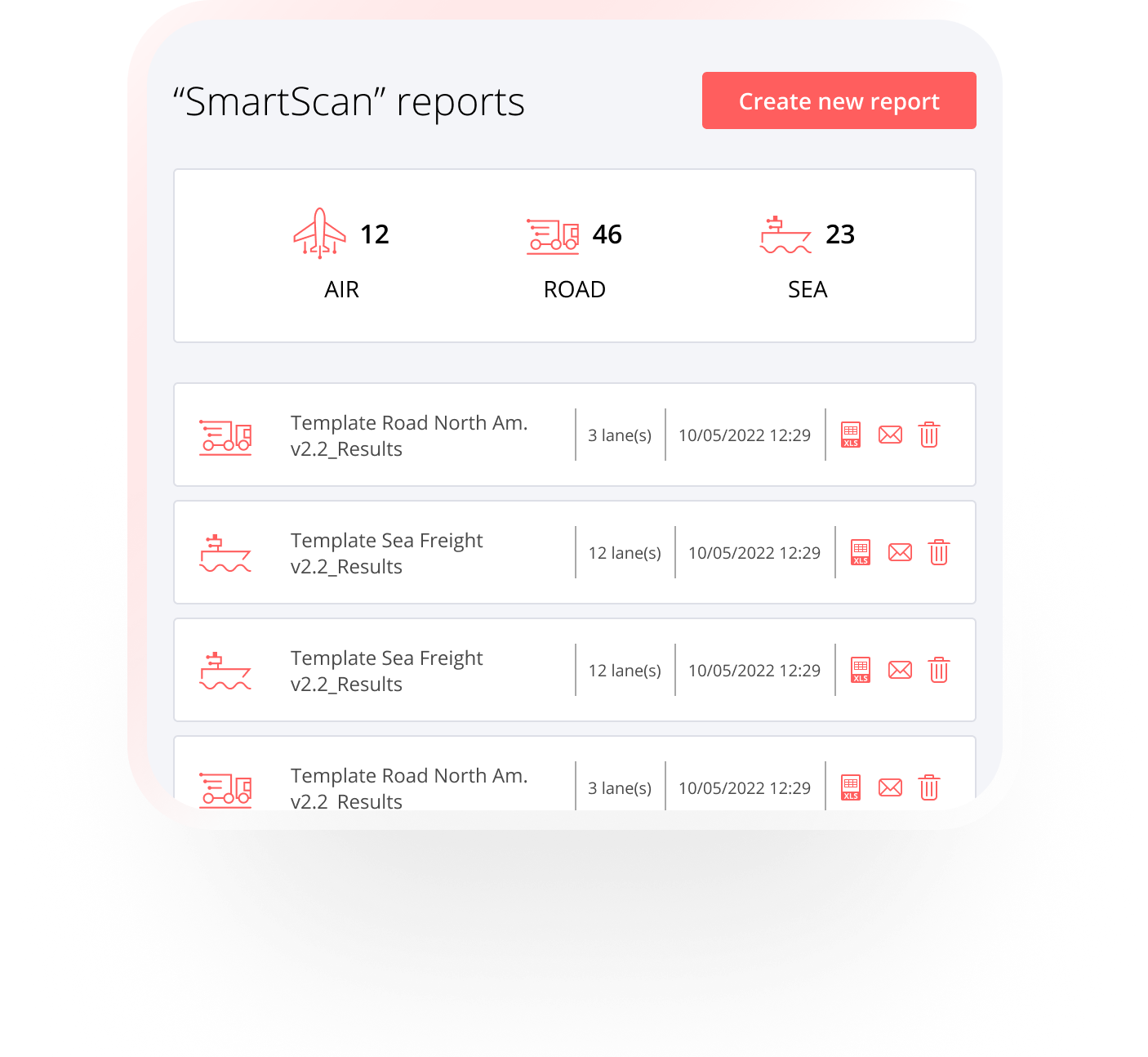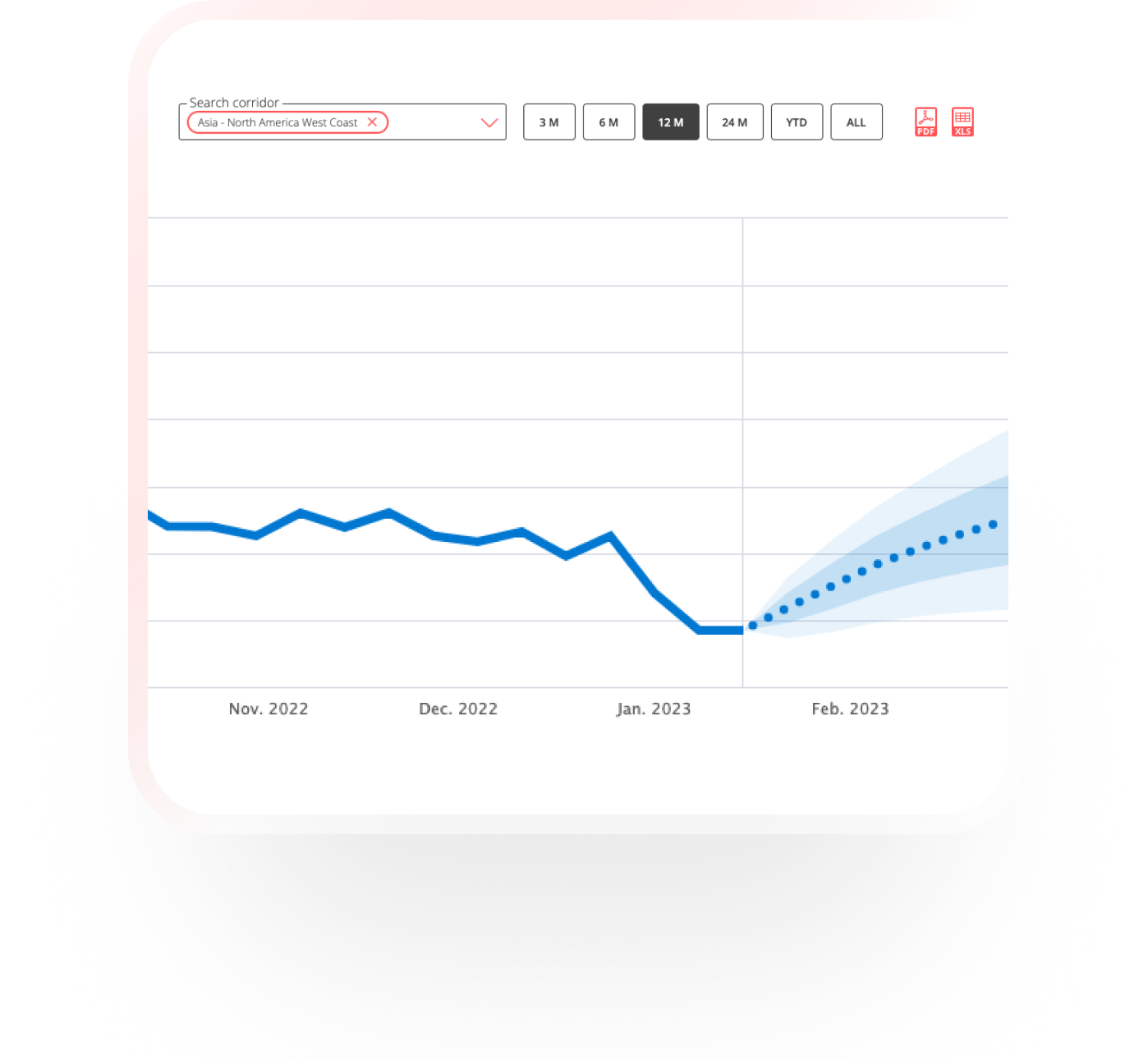 of benchmarks achieved in 2023
of data collected from our partners
Dedicated Tech & Data Scientists
Popular
STARTER
Start at
€ /mo
annual billing
Number of benchmarks in road, sea and air freight for 12 months
Market insights
Unlimited access to our monthly market analysis and barometer written by our experts

Price history
on your benchmarks
Excel export included


Upply Freight Index
Price indices & forecasts (road, sea, air)
Excel export included


Up to 3 users
Limited number of users

Customer Care



Support from our transport & data experts

Training webinar
Popular
PRO
Start at
€ /mo
annual billing
Number of benchmarks in road, sea and air freight for 12 months
Market insights
Unlimited access to our monthly market analysis and barometer written by our experts

Price history
on your benchmark
Excel export included


Upply Freight Index
Price indices & forecasts (road, sea, air)
Excel export included

Unlimited users
No restrictions on number of licenses

Customer Care
Guaranteed response within 72 hours

Support from our transport & data experts

Training webinar
Popular
ENTERPRISE
Start at
€ /mo
annual billing
Number of benchmarks in road, sea and air freight for 12 months
Market insights
Unlimited access to our monthly market analysis and barometer written by our experts

Price history
on your benchmarks
Excel export included


Upply Freight Index
Price indices & forecasts (road, sea, air)
Excel export included

Unlimited users
No restrictions on number of licenses



Customer Care
Guaranteed response within 48 hours

Support from our transport & data experts

Training webinar
Popular
STARTER

Start at

€ /mo

annual billing

Number of benchmarks in road, sea and air freight for 12 months

Market insights
Unlimited access to our monthly market analysis and barometer written by our experts

Price history
on your benchmarks
Excel export included


Upply Freight Index
Price indices & forecasts (road, sea, air)
Excel export included


Up to 3 users
Limited number of users

Customer Care



Support from our transport & data experts

Training webinar
Popular
PRO

Start at

€ /mo

annual billing

Number of benchmarks in road, sea and air freight for 12 months

Market insights
Unlimited access to our monthly market analysis and barometer written by our experts

Price history
on your benchmark
Excel export included


Upply Freight Index
Price indices & forecasts (road, sea, air)
Excel export included

Unlimited users
No restrictions on number of licenses

Customer Care
Guaranteed response within 72 hours

Support from our transport & data experts

Training webinar
Popular
ENTERPRISE

Start at

€ /mo

annual billing

Number of benchmarks in road, sea and air freight for 12 months

Market insights
Unlimited access to our monthly market analysis and barometer written by our experts

Price history
on your benchmarks
Excel export included


Upply Freight Index
Price indices & forecasts (road, sea, air)
Excel export included

Unlimited users
No restrictions on number of licenses



Customer Care
Guaranteed response within 48 hours

Support from our transport & data experts

Training webinar
By using Upply's Smart solution, ClearD3 gains a crystal-clear perspective on the transport market, thanks to an intuitive interface and robust European road transport data. What truly sets Upply apart is its transparent data sourcing, as demonstrated through methodologies and confidence indices on the platform. As a consulting pricing company, we collaborate with a multitude of transport professionals. Upply brings them a comprehensive understanding of market trends and a strategic advantage in positioning themselves against competitors on specific lanes.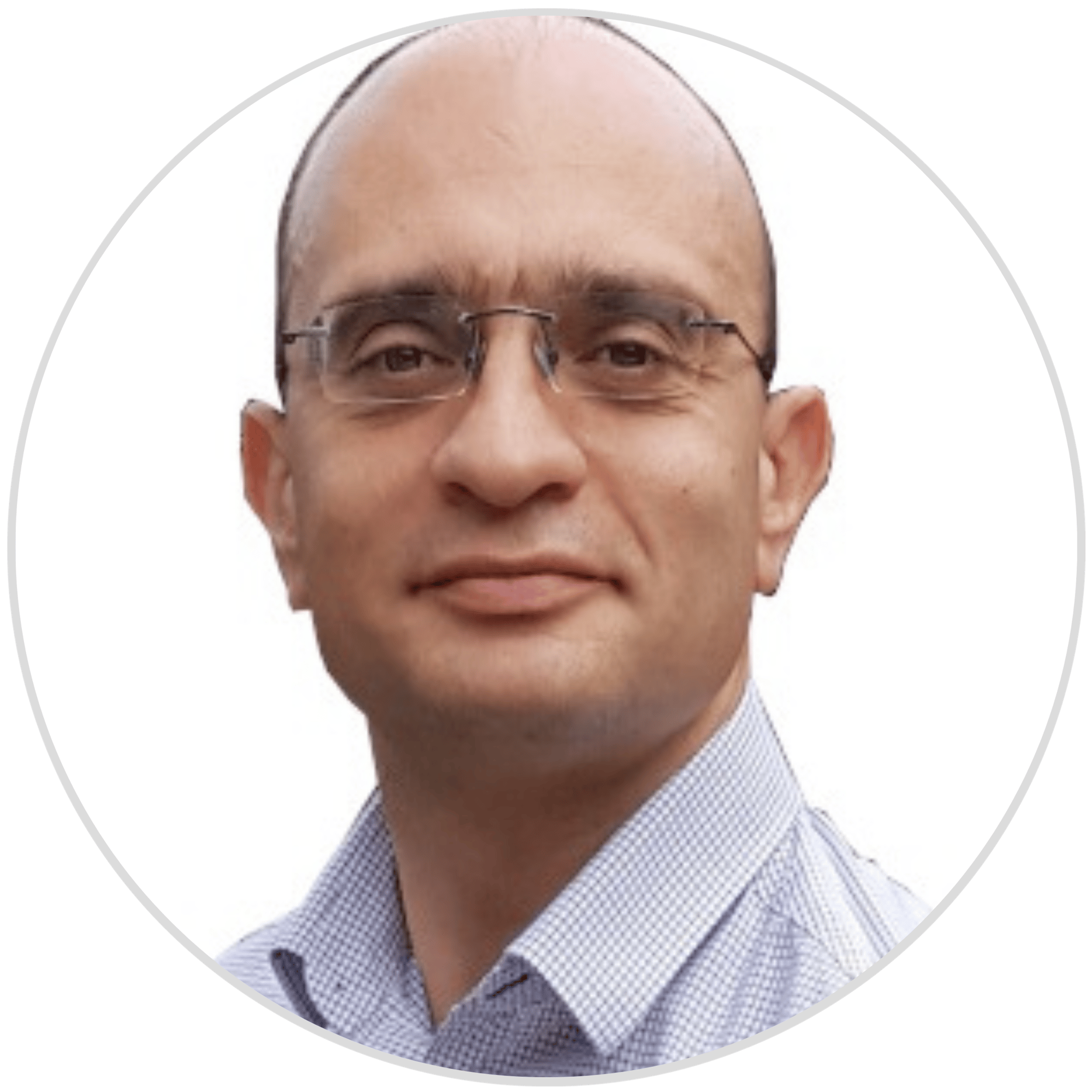 Taron Ganjalyan, Managing Director
ClearD3
We use Upply Smart solution to obtain cost data on "exotic" destinations, on new routes for our customers, particularly those by sea and by air.
This allows us to save time and obtain qualitative data in a few minutes (vs. requesting rates from multiple carriers, which can take several days).
It allows us to make our data models even more efficient, and to perform sensitivity analyses more easily across various scenarios, to the greater satisfaction of our customers.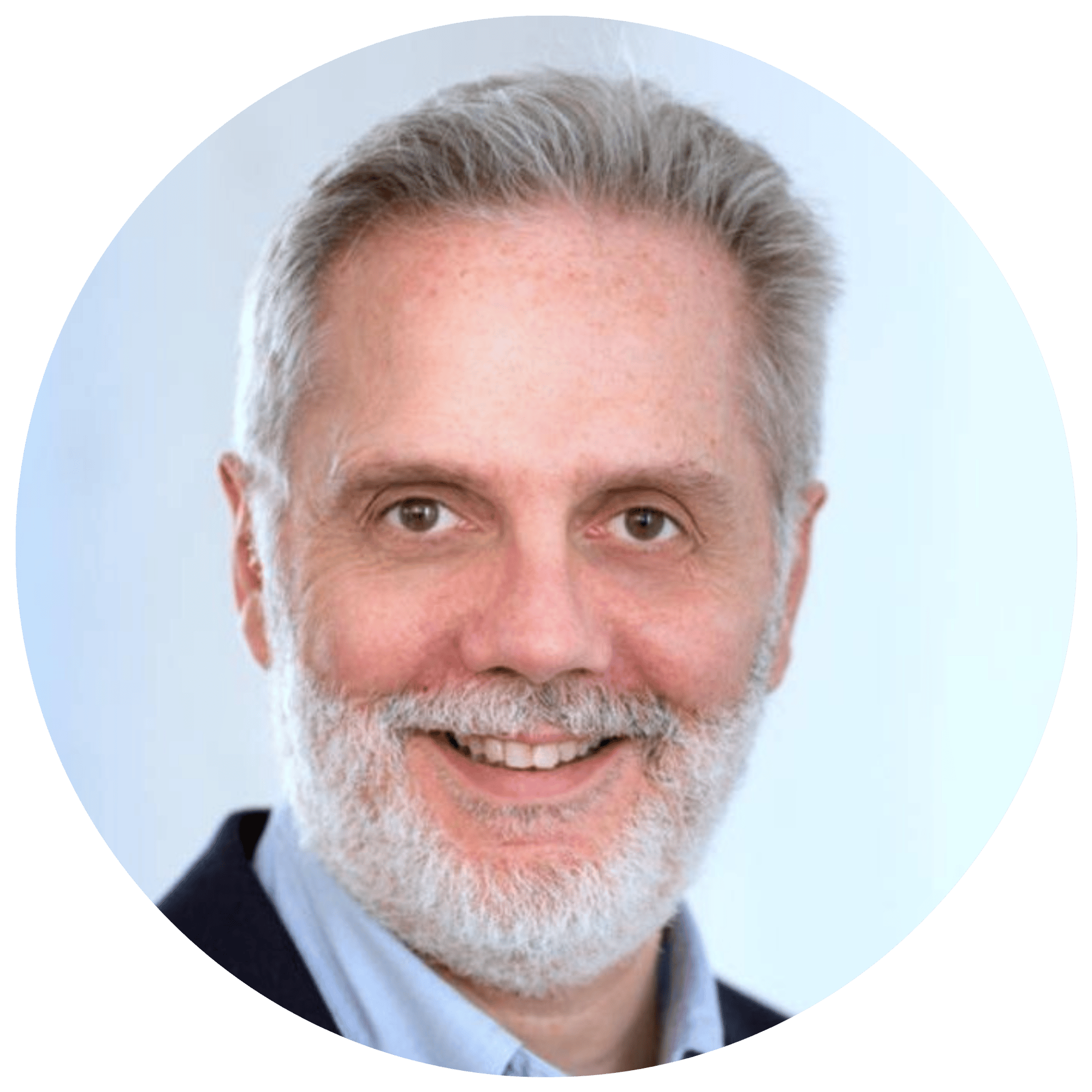 Léandre Boulez, Associate
Diagma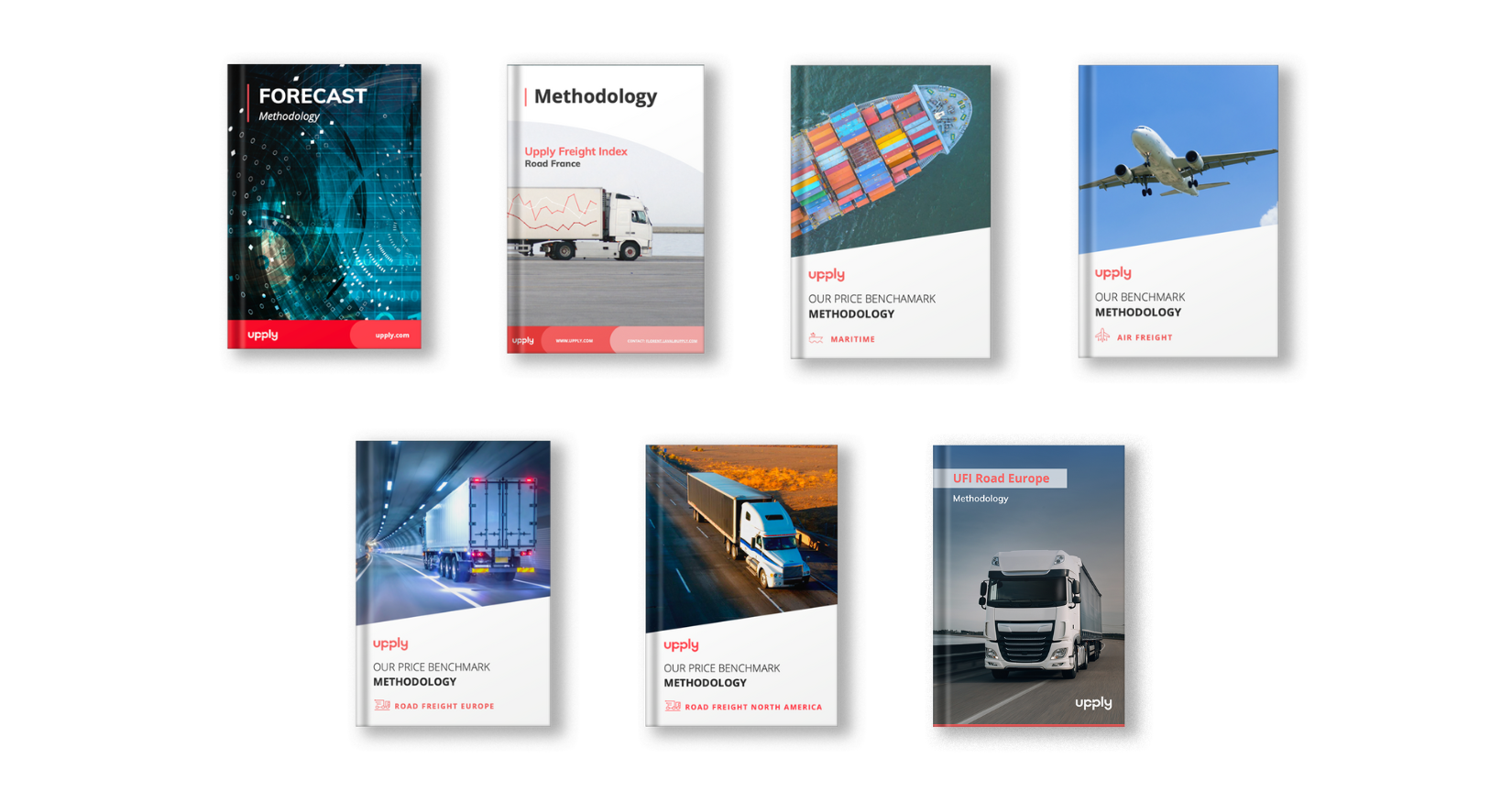 Frequently asked questions
Got a question about how Smart works? We can answer it!
If you can't find the answer to your question, contact our customer service!
You may also be interested in our other solutions!
Connect
Automate your transport management with Connect! Directly link road carriers and shippers with an easy-to-use platform that has already been adopted by many transport professionals.
Market Insights
Our experts decipher for you the challenges of transport, supply chain and international trade and give you access to weekly market analyses.
Upply helps you grow in less time
Our experts will listen to you and help you find the best solution for your business needs